Ralph Vichill
This picture was taken in the early 1960s and provided by Anson Russell (Click to enlarge).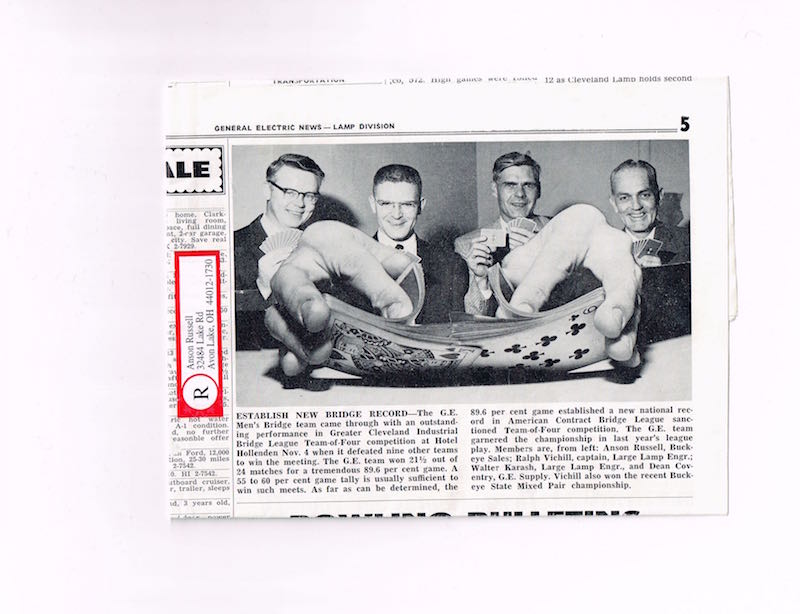 History
The Vichill League is named in honor of Ralph Vichill who died tragically in a boating accident on June 8, 1973. He was only 39. He was an extremely resourceful bridge player and gifted teacher who loved to show others how to play the game.
His interest in computer programming led him to develop complex movements and schedules that became the basis for the first IMP league formats. They are still in use today. It was through his drive and momentum that his idea of a team league became a reality. He chaired the newly formed Whist Club IMP league for six years and directed the Cleveland Whist Club games for nine years . At that time, our Vichill League was the largest team event of its kind in the country with flights for all levels of experience from beginner to expert.
Teams are made up of four to six players. Substitutions are allowed when necessary. There are several brackets which are divided based upon ability and experience.